Truro Superstore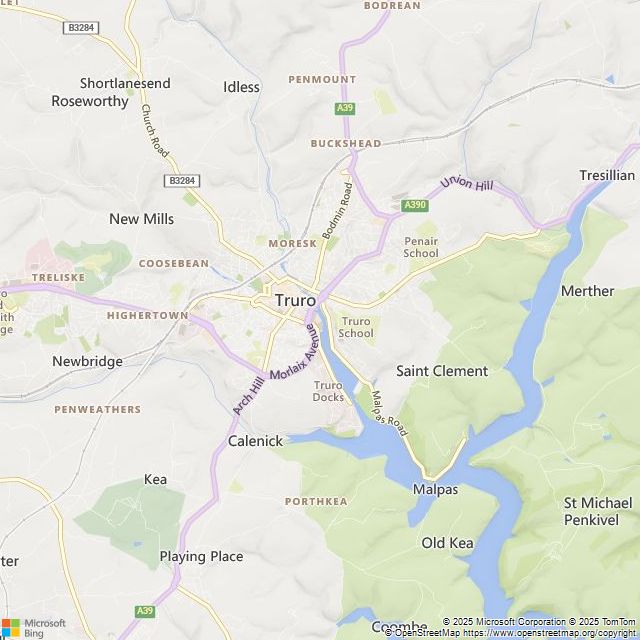 Get store directions
Address
Garras Wharf, Truro, TR1 2TN
Telephone
0345 677 9684
Opening Times
Today

6am - midnight

Tomorrow

10am - 4pm

Monday 23rd September

6am - midnight

Tuesday 24 September

6am - midnight

Wednesday 25 September

6am - midnight

Thursday 26 September

6am - midnight

Friday 27 September

6am - midnight
Opening hours vary for some facilities and services. See below for more information.
General information
Pizza
World Food
Asian
Free From

General

Other

Tesco Pay+
F&F Clothing
Costa Coffee
Coinstar
MoneyGram Money Transfer
Rug Doctor
Food Collection
Max Print Shop
Sells Gift Cards

Disabled parking facilities are available.
Defibrillator available in store
Facilities are available for people who are visually impaired. Including large print and braille.
Our store has automatic doors fitted.
Wheelchair assistance is possible in our store.
Facilities are available for people with mobility impairment.
Non assisted wheelchair access is possible.
Assistance dogs are welcome in our store.
Facilities
Today

9am - 7pm

Tomorrow

Closed

Monday 23rd September

Closed

Tuesday 24 September

Closed

Wednesday 25 September

9am - 7pm

Thursday 26 September

9am - 7pm

Friday 27 September

9am - 7pm

Today

9am - 7pm

Tomorrow

Closed

Monday 23rd September

Closed

Tuesday 24 September

Closed

Wednesday 25 September

9am - 7pm

Thursday 26 September

9am - 7pm

Friday 27 September

9am - 7pm

Today

9am - 7pm

Tomorrow

10am - 4pm

Monday 23rd September

9am - 7pm

Tuesday 24 September

9am - 7pm

Wednesday 25 September

9am - 7pm

Thursday 26 September

9am - 7pm

Friday 27 September

9am - 7pm

Today

9am - 7pm

Tomorrow

Closed

Monday 23rd September

Closed

Tuesday 24 September

Closed

Wednesday 25 September

9am - 7pm

Thursday 26 September

9am - 7pm

Friday 27 September

9am - 7pm

Today

8am - 6pm

Tomorrow

10am - 4pm

Monday 23rd September

8am - 8pm

Tuesday 24 September

8am - 8pm

Wednesday 25 September

8am - 8pm

Thursday 26 September

8am - 8pm

Friday 27 September

8am - 8pm

01172 916387

Today

6am - midnight

Tomorrow

10am - 4pm

Monday 23rd September

6am - midnight

Tuesday 24 September

6am - midnight

Wednesday 25 September

6am - midnight

Thursday 26 September

6am - midnight

Friday 27 September

6am - midnight

Today

9am - 8pm

Tomorrow

10am - 4pm

Monday 23rd September

9am - 8pm

Tuesday 24 September

9am - 8pm

Wednesday 25 September

9am - 8pm

Thursday 26 September

9am - 8pm

Friday 27 September

9am - 8pm

Today

10am - 4:30pm

Tomorrow

10:30am - 3:15pm

Monday 23rd September

10am - 5:30pm

Tuesday 24 September

10am - 5:30pm

Wednesday 25 September

10am - 5:30pm

Thursday 26 September

10am - 5:30pm

Friday 27 September

10am - 5:30pm

01872 278072