Catalogue Number: ZH7-52NY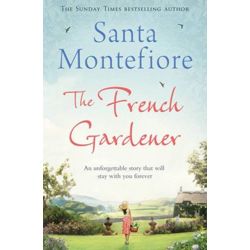 Author: Santa Montefiore
Format:Paperback
Publisher:Simon & Schuster Ltd
Published:21 November 2013
ISBN:9781471131981
More product information
Sorry, there are currently no sellers for this product.
Product description
Total Pages: 448
Genre: Modern & contemporary fiction (post c 1945)
Read more
back to top
Synopsis
Married couple, Miranda and David, move out of London into a beautiful country house with an idyllic garden. But reality turns out to be very different from their bucolic dream. Soon the latent unhappiness in the family begins to come to the surface, isolating each family member in a bubble of resentment and loneliness. Then a mysterious Frenchman arrives on their doorstep. With the wisdom of nature, he slowly begins to heal the past and the present. But who is he? When Miranda discovers his secret in the cottage by the garden, the whole family learns that a garden, like love itself, can restore the human spirit, not just season after season, but generation after generation. Wise and winsome, poignant and powerfully moving, The French Gardener combines the savvy of contemporary women's fiction with an old fashioned sensibility steeped in the importance of family and the magical power of love.
back to top
Author's Biography
Born in England in 1970, Santa Montefiore grew up in Hampshire. She is married to historian Simon Sebag Montefiore. They live with their two children, Lily and Sasha, in London. Visit her at www.santamontefiore.co.uk.
back to top
Back to top