Catalogue Number: DA7-53CA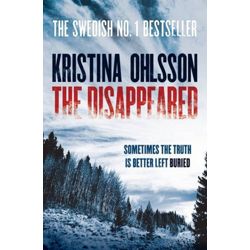 Author: Kristina Ohlsson
Format:Paperback
Publisher:Simon & Schuster Ltd
Published:16 January 2014
ISBN:9781471115172
More product information
Sorry, there are currently no sellers for this product.
Product description
Total Pages: 576
Genre: Crime & mystery
Read more
back to top
Synopsis
'When the film begins she has no idea what she is about to see. Nor does she realise what devastating consequences this film and the decisions she then makes will have on the rest of her life.' The body of a young woman is found carved up and buried in a forest glade in an innocuous Swedish suburb. Alex Recht and his team in the Stockholm Police soon identify the body as belonging to missing student, Rebecca Trolle, but as his team continues to excavate the site, they soon find that someone has been returning to the same spot to bury their victims year after year, decade after decade. Investigative Analyst Fredrika Bergman is assigned the task of delving into Rebecca's private life. But little does she know that her enquiries are about to uncover evidence that will put her actions under scrutiny from Internal Affairs, and will throw her private life into turmoil. And what does the case have to do with the elderly children's author living in a care home ...who has never spoken a word to anyone since she arrived years ago? Kristina Ohlsson has already sold more than 830,000 copies worldwide. Now discover for yourself what makes her Sweden's favourite crime writer.
back to top
Author's Biography
Kristina Ohlsson is a political scientist and until recently held the position of Counter-Terrorism Officer at OSCE (the Organization for Security and Co-operation in Europe). She has previously worked at the Swedish Security Service, the Ministry for Foreign Affairs and the Swedish National Defense College, where she was a junior expert on the Middle East conflict and the foreign policy of the European Union. Kristina lives in Stockholm.
back to top
Back to top