Catalogue Number: HG4-77ST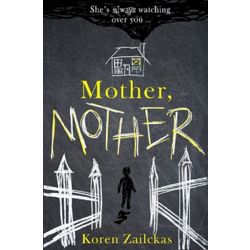 Author: Koren Zailckas
Format:Paperback
Publisher:HarperCollins Publishers
Published:13 March 2014
ISBN:9780007547401
More product information
Sorry, there are currently no sellers for this product.
Product description
Total Pages: 364
Genre: Modern & contemporary fiction (post c 1945)
Read more
back to top
Synopsis
An electrifying debut novel about what happens when the one who should love you the most becomes your worst enemy. Sure to appeal to fans of GONE GIRL, WE NEED TO TALK ABOUT KEVIN and ROOM Meet the Hurst Family. Meet Violet Hurst -16 years old, beautiful and brilliant. So why is she being accused of being a danger to herself and others? Meet her brother Will Hurst - the smartest and sweetest twelve-year old boy around. But does he really need all that medication he is being told to take? Meet oldest sister Rose - the one who got away. She disappeared one night in her final year of school, never to be heard from again. And then meet their mother - Josephine. Perhaps it will then all start to make sense...
back to top
Author's Biography
Koren Zailckas is an internationally bestselling writer, and has contributed to the Guardian, U.S. News & World Report, Glamour, Jane and Seventeen magazine. She currently lives with her family in the Catskills mountains of New York.
back to top
Back to top