Catalogue Number: 202-3595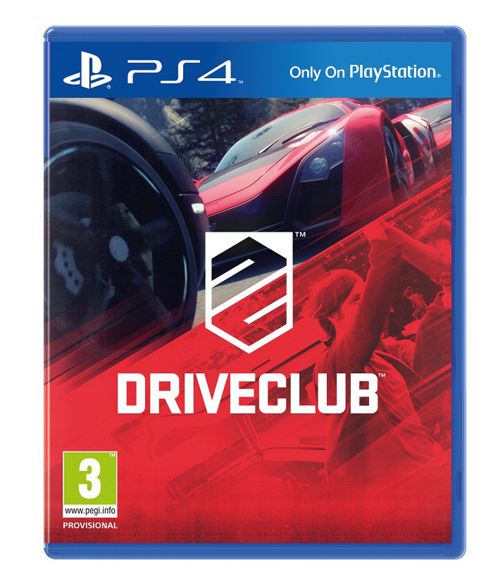 PS4
Released: 10/10/14
The release date is an initial estimation and is subject to change
More product information
Pre-order price promise
If you pre-order this product, you pay today's price at the online checkout. However, we promise that if the price is cheaper on the release day, we will refund the price difference
Learn more
Pre-order Price Guarantee
Our Pre-order Price Guarantee is available on Tesco direct for all pre-order CDs, DVDs, Blu-rays, games and books. It's our guarantee to you to make sure that you pay the lowest between the price when you pre-order and the price on the release date.
When you pre-order a product from us, you will need to pay the amount shown at the online checkout at the time of order.
However, if the price is cheaper on day of release, we guarantee to refund the price difference.
We will process the refund on the release date, and it will be automatically credited to your payment card within 5 working days.
As always, we will do our best to deliver your pre-order product on the release date.
Please note: Promotional discounts will only applied to the price of your pre-order product on the Tesco direct site at the time you place your order and not any subsequent lower prices. Any refund will be inclusive of staff discounts.
Back to top
Buy on Tesco Direct from:
Available from Tesco
£49.00
Earn 49 Clubcard points
Order now for delivery on day of launch.
Product Details
Enjoy the excitement of high-speed solo racing, or join a racing club to discover what #DRIVECLUB is all about. Created specifically with the next-generation gamer in mind, #DRIVECLUB permanently connects you and your friends, always allowing you to share your experiences, send and receive challenges, and keep up to speed with your team's performance.
#DRIVECLUB brings to life the heart and soul of car culture.An incredible, authentic and immersive driving experience, #DRIVECLUB makes you feel the exhilaration of driving the most powerful and beautifully designed cars in the world, all rendered in staggering detail, inside and out. Race them in richly detailed real-world locations, alongside your teammates.
KEY FEATURES:
• Join A Club – Get more by playing within a Club. Gain access to more races, special challenges and events by joining a Club. Join an existing Club or create your own to team up with ~12 drivers and get more in-game currency and earn bonuses. Everything they do helps you, and everything you do helps them achieve more. Unite together and represent your Club with customized team colors and logos for your cars.
• Take on Challenges – Overdrive, and earn fame for your Club by beating recent times, high speed records or pulling off incredible drifts. Then create custom challenges to take on your friends and rival Clubs for fun, or up the ante by wagering on the outcome.
• Immersive Driving Experience – Every detail of high-speed racing has been painstakingly recreated to give you an authentic and thrilling first person driving experience. Feel every inch of the road beneath your tires, the thunderous roar of the engine and the rush of adrenaline coursing through your veins as your knuckles whiten on the steering-wheel.
• #DRIVECLUB LIVE - There's always something new to do and big rewards to play for. Take on individual challenges where you can go at it alone and earn prizes for yourself, race in special events with Clubs around the world, or enter weekly tournaments to see who the ultimate driver behind the wheel is.
• The World's Coolest Cars – Hand-picked for their power and beauty, recreated with an insane level of detail and accuracy both inside and out. Personally customize the cars in your garage to show off your unique look or represent your Club's colors out on the track. Take care not to get your paint-work scraped and carbon fiber chassis torn in high-speed collisions.
• Stunning Real-World Locations – Inspired by real-world roads from diverse regions across the globe, the racing tracks in #DRIVECLUB present a variety of different challenges for every driver. Practice technical maneuvers on the open, fast-paced freeways of Canada, check your reflexes on the unpredictable UK roadways, or sharpen your high-speed steering skills on the mountain and dust-filled roads in India.
Get a head start and outshine rivals on the track by pre-ordering your copy of #DRIVECLUB today!
This pack offers instant access to the Special RUF RT12 R Pack, which features an exclusively designed signature livery AND comes with a significant sum of #DRIVECLUB money to give you a head start in the game!
The Special RUF RT12 R enables instant access to the car for use throughout the game and features a completely bespoke livery, available only in this pack. The stylish red and black #DRIVECLUB will make you stand out from the pack as you enjoy the thrill of racing the dynamic RT12 R on the world's fastest roads.
Product specifications
Key Information
| | |
| --- | --- |
| Title | Driveclub |
| Publisher | Sony |
| Age Rating | 3 |
| Type | PS4 |
Dimensions
| | |
| --- | --- |
| Product Height | 1.0 Millimetre |
| Product Width | 1.0 Millimetre |
| Product Depth | 1.0 Millimetre |
| Product Weight | 1.0 Gram |